Musician? Producer?  Listen up and take note!  If you need strings to give your track the right vibe, the Raging Strings Vol. 1 MIDI Pack, in 4/4 t...
Musician? Producer?  Listen up and take note!  If you need strings to give your track the right vibe, the Raging Strings Vol. 1 MIDI Pack, in 4/4 time, is just a drag and drop away from your session! 
Whether you're looking for simple rhythm patterns, complex voicing or magestic arpeggios, these loops will meet your needs and give an exciting edge to your productions. Optimized to work with a variety of patches (see details in description).
Find the right notes for your next track today!
This MIDI loop pack contains rhythms, voicings, and arpeggios in 4/4 battle and trailer style.
It has been optimized to work perfectly with Spitfire Albion ONE Strings Short Spiccato patch, but of course, works with spiccato patches of any other string ensemble sample library.

It doesn't matter if you are looking for simple rhythm patterns, complex voicings, or driving arpeggios. The great advantage of MIDI files is, that you can perfectly fit it for your needs.
Last but not least, this MIDI loop pack isn't just a simple MIDI pack. It has been also optimized to work in Presonus Studio One and Steinberg Cubase!
This means that you can simply drag and drop those loops right into your session from within your DAW.
10x 4bar Loops (low dynamic full arrangement, voicings & arpeggios )
10x 4bar Loops (high dynamic full arrangement, voicings & arpeggios )
10x 2bar Basslines
10x 2bar Arpeggios
10x 4bar Moving Rhythms
flexible to your session tempo and editable
DAW loops load directly with Spitfire Albion ONE Spiccato Strings
Please note: This MIDI Loop pack does NOT contain any of the above-mentioned sample libraries!
Customer Reviews
11/27/2021
Very inspiring
Just awesome pack for cinematic music and even more. Great for adding dramatic, punchy and epic vibe. As for pack, it includes full arrangement loops as well, really helpful. I'm playing with it right now, that's really inspiring !
Michael

Russia
11/25/2021
Amazing Midi Pack
It's a great inspiration Midi Pack... Very useful. Like it.
Najib H.

Indonesia
07/24/2021
Another great MIDI pack!
Very useful.
Michael D.

United States
06/07/2021
Ragingly good!
Very nice. I love to use these as starter blocks for all sorts of instruments—not just strings. Well beyond the normal, run of the mill ostinatos! Very happy.
Jason H.

United States
12/17/2020
Awesome
Thanx Alex for your awesome midi packs. Very helpful and easy to use
Fabio w.

France
12/01/2020
Excellent
So i bought the Raging Strings which has saved me tons of work-time in my productions. These packages are trult time-saving and excellent work by Alex❤️ I can recomend these midi-files big time. Pure Love from Dk-Denmark. Max Hansen MusicMastering.dk
Max H.

Denmark
09/04/2020
Raging Strings Vol. 01
The Raging Strings Midi Pack is great. It's quick and easy to take on a project and it's a great inspiration. Absolutely great for epic music Thanks Alex !
Martin B.

Germany
08/10/2020
Raging Strings Midi Pack
This is a great MIDI pack for string ostinatos. I use it primarily for inspiration, I always try to change a few things to make it my own, but it is a great starting point. Highly recommended.
JEFF E.

United States
08/04/2020
Nice collection of bold patterns/riffs/arps for strings
This is a well done MIDI pack containing a good mixture of various string patterns, leaning into the "epic" direction. It also reminded me of both how beefy and nimble the Albion One spiccatos are. (Don't worry though if you haven't got Albion One - after all, it's a MIDI pack, and it will work with other short strings as well. But hey, if you're reading this, you probably already know that. ;-) ) The only minor criticism I might add is the fact that the naming and folder structure isn't always 100% fitting. E.g. there are some files in the arpeggio folder that I'd rather categorize as runs or ostinatos.)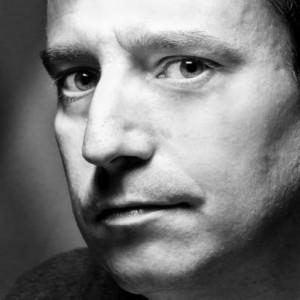 HM
Herr M.

Germany
07/31/2020
Excellent idea starter
Simple way of getting ideas started for action as suspense music. Before you know it you'll be writing your own versions and assigning different voices to different sounds. Very happy to have these springboards for inspiration.
Brad G.

United States