Do you need rhythms that sound heroic?  No matter the reason maybe you are making a movie, attempting a video game, or just need something that hel...
Do you need rhythms that sound heroic?  No matter the reason maybe you are making a movie, attempting a video game, or just need something that helps get you in the mood for something epic look no further.  
Heroic Rhythms is a MIDI pack and has been completely optimized to work in Presonus Studio One and Steinberg Cubase, just drag and drop and you are ready to go.  This really couldn't be any easier.  
This MIDI Loop pack contains rhythms that are suitable for trailers, battle scenes, or other heroic occasions in the land of movie, tv, and video game production.
It has been optimized to work perfectly with the Heavyocity Damage 1 Armageddon Ensemble, but of course, works with any other percussion sample library.
Last but not least, this MIDI loop pack isn't just a simple MIDI pack. It has been also optimized to work in Presonus Studio One and Steinberg Cubase!
This means that you can simply drag and drop those loops right into your session from within your DAW and it will also load a Kontakt (5.8.1) instance with the Armageddon Ensemble loaded.
30x 8bar complex Heroic Rhythm Loops
10x 8bar Stomping Lows
10x 8bar Driving Rhythms
25x 4bar Groove Constructor patches
flexible to your session tempo and editable
DAW loops load directly with Heavyocity Damage 1 Armageddon Ensemble
Please note: This MIDI Loop pack does NOT contain any of the above-mentioned sample libraries!
Customer Reviews
03/08/2021
Limited Options
Although a cool midi pack, it's a bit busy* in terms of overly full rythms, and wasnt any intro, verse, chorus, outro setup.. they were all like Chorus - full on rythms so I had to modify them myself to get close to what I needed. Although they help to inspire ideas, the layout of these is intro/amateur
Corey S.

United States
01/19/2021
The perfect tool for quick writing
I was in the market for some new tools if you will, that can help make the creative process easier, quicker and more efficient. A lot of times loops can be tricky because they seldom fit the mood of the song you're looking for, but these are different. A lot of times writing for TV or whatever you're on a tight deadline and you fall to using loops for percussion or whatever, and a lot of time they stand out and are easily recognizable. Now if I'm in a crunch for time, or simply just sketching or just need something quick these midi loops are a great starting point, and can be used with any library of choosing. Definitely will make tight deadlines easier now. They will definitely be here to stay for a while.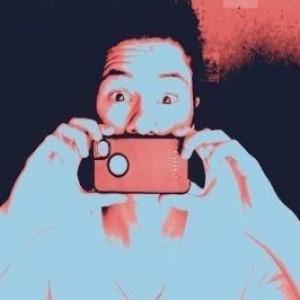 GV
Geoffrey V.

United States
12/12/2020
Awesome
It was really fascinating to be able to load midi files with such rhythmic patterns. It sparks your idea immediately. It would be even better if Alex can do a Vol. 2 for 6/8 tempo to complement the Adventurous Strings Vol 1. That would be awesome!
Hashim S.

Singapore
09/04/2020
Heroic Rhythms Vol. 01 and Heroic Rhythms Vol. 02
I've been looking for midi files for epic percussion for a long time. The Heroic Rhythms Vol.01 and the Heroic Rhythms Vol.02 are exactly what I wanted. Great that Heroic Rhythms Vol.02 for Studio One and Damage 2 is prepared. That's really nice! I am fully satisfied. Thanks Alex !
Martin B.

Germany
08/17/2020
A mixed bag
Some very good and usable rhythms. However, there were a few minor cons. 1. I was hoping for more midi patterns than were provided in this package. 2. The midi patterns were too quantized and lacked the human touch. 3. Pricey for what you get.
Steven B.

United Kingdom
09/02/2020
store.alexpfeffer.co
Hey Steven, thank you so much for your honest review. Just feel the need to clarify some things. 1. I have written out the exact content of the package. 2 Quantizing is always a matter of taste. Heroic Rhythms 2 is humanized but what is humanized for some, maybe sloppy for others. It is a fine line which I tend to leave to the user 3. Those loops are not simple drum grooves thought out percussion arrangements. Combines with the procedure of mapping and exporting those loops for two DAWs is very time-intensive, so I had to find a compromise. Hope you're still happy with the loops. However, if not, you always know that you have 30 days money-back guarantee with no questions asked :) Cheers, Alex
08/08/2020
Tremendous
I really love this pack - an instant epic vibe, but unlike standard audio loops, they're in your control to analyse, then evolve and vary across the track.
Alan H.

United Kingdom